How to lower ACOS from 39% to 33% and increase sales from $21,994 to $34,331 on a single product with Amazon PPC
Written by Alex Bezhan, 2022-08-28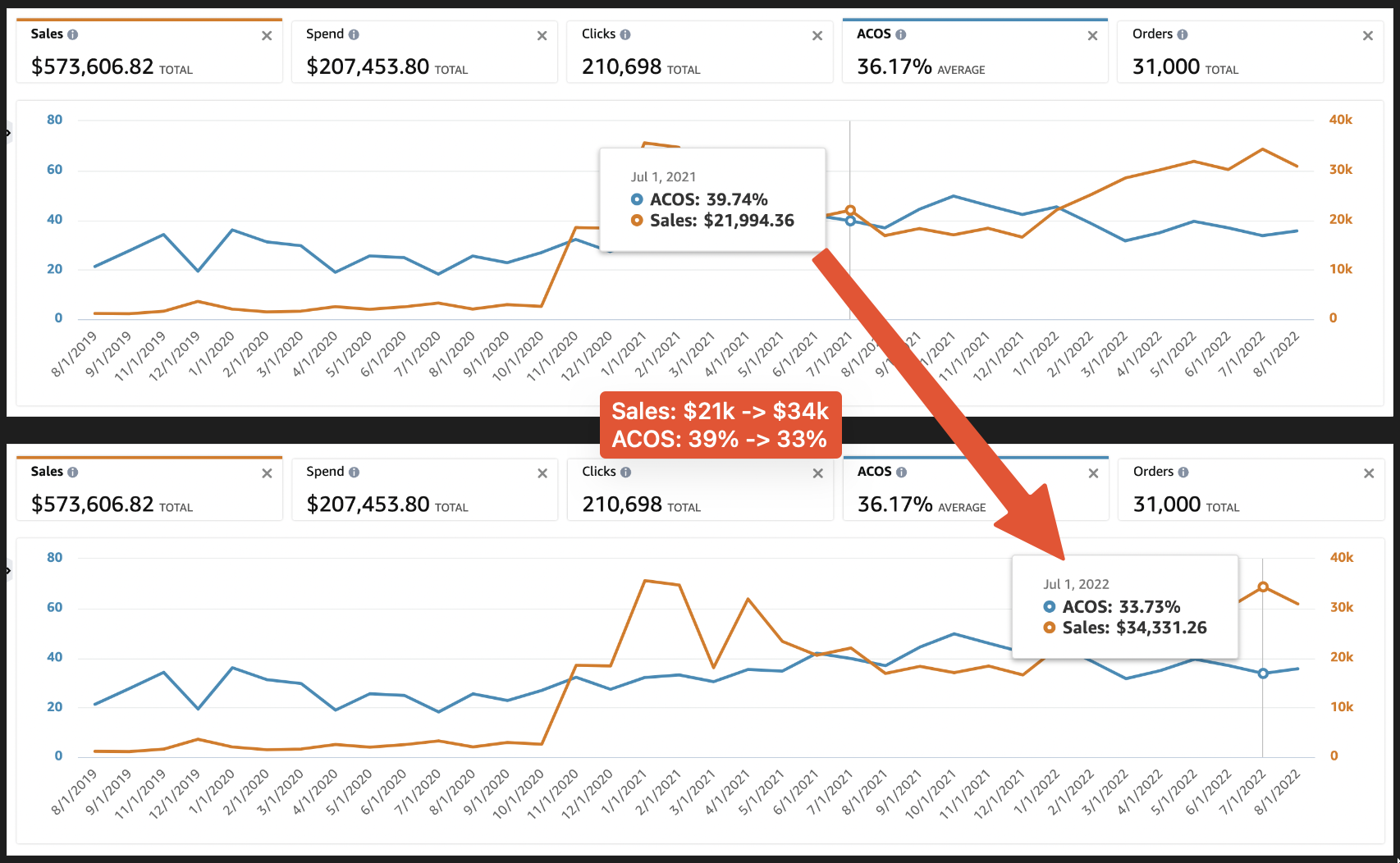 When we were starting on this product, we did an audit of what was going on in the account.
Here is what we saw: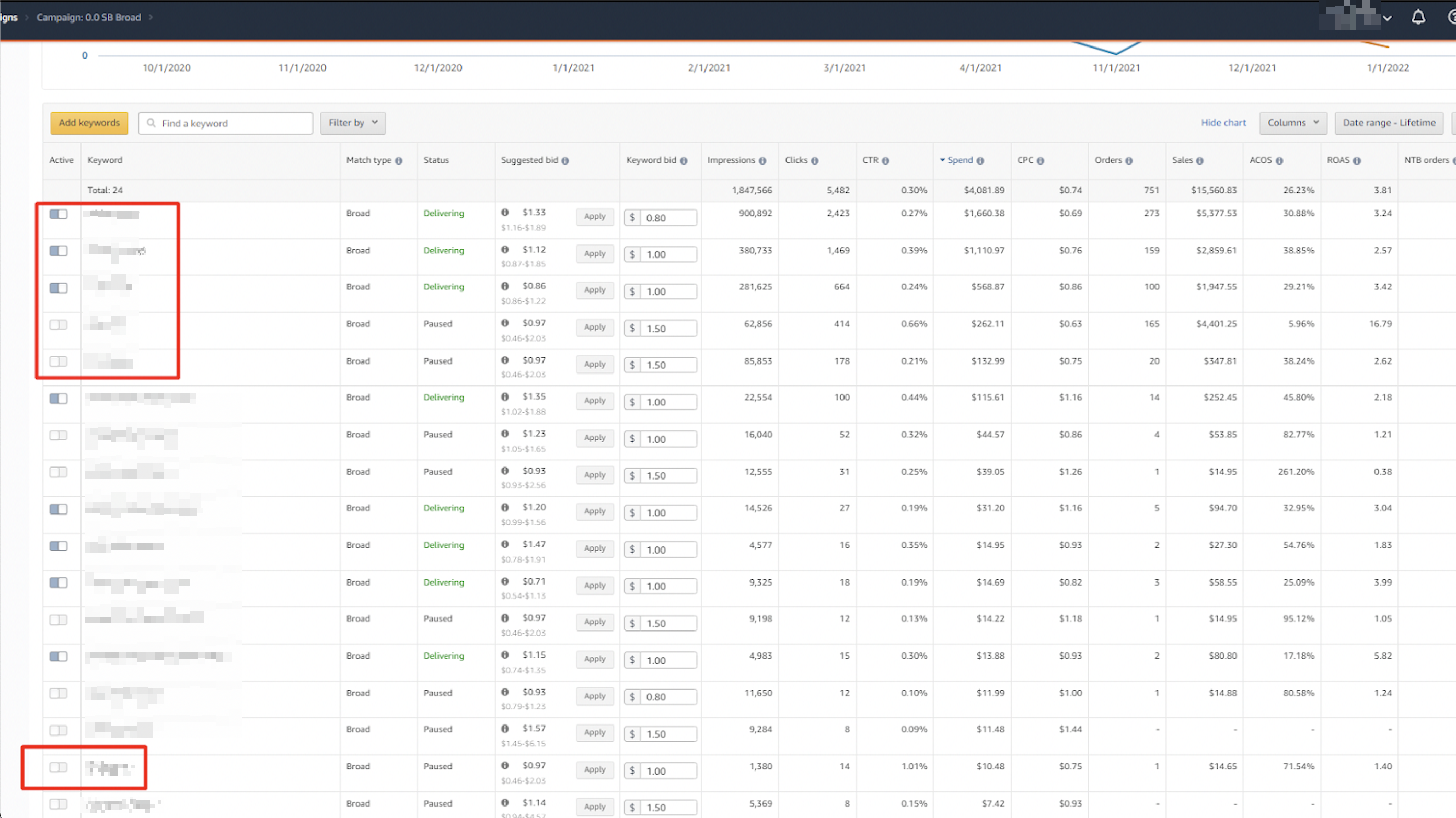 Top keywords that were bringing the most sales were used in Broad match type. It doesn't allow to optimise them well. They should be used in Exact match type. You can also see the keywords that we paused, but they were actually performing pretty well and could be optimised further. But the previous PPC manager decided that they should be paused(why?, it didn't make any sense).
Here is this keyword's history. It was working with 5% ACOS. Why it was on paused? Great mystery.

The next thing we saw was that the Broad campaigns didn't have negative keywords that were used in Exact campaigns. It's causing internal competition between campaigns, higher CPC and makes it impossible to optimise properly. Sometimes traffic goes to exact, sometimes to Broad. See - no negative keywords at all.

We found keywords with comparable metrics, but some of them were turned off, some working. What was the logic to turn some off and to keep others working? Unclear. It seems that the PPC manager was turning off keywords by some intuition instead of logic/rules.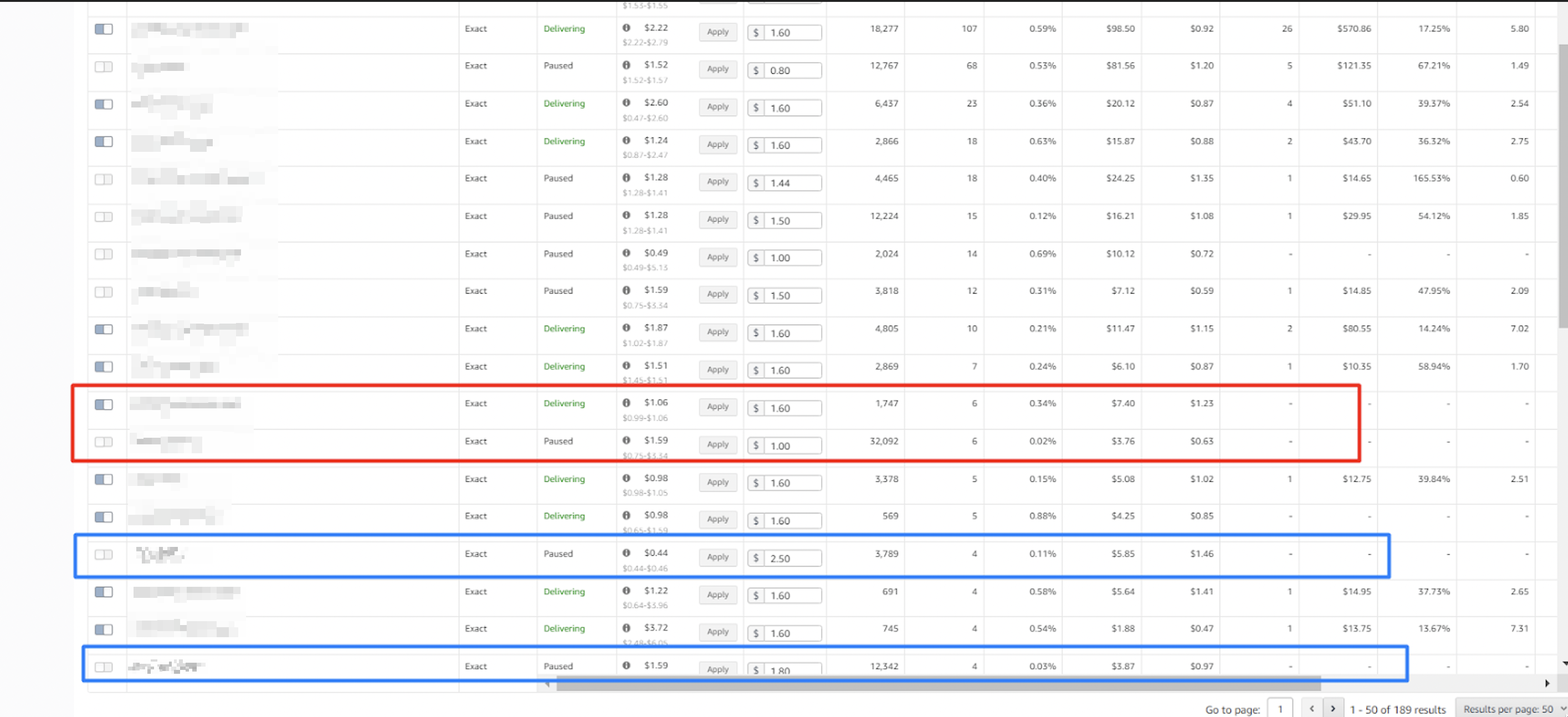 ASIN that was getting the most sales in a campaign, had bid almost x2 from CPC (bid $1.20 and CPC $0.77). It doesn't do any good, except increases the ACOS without any additional sales.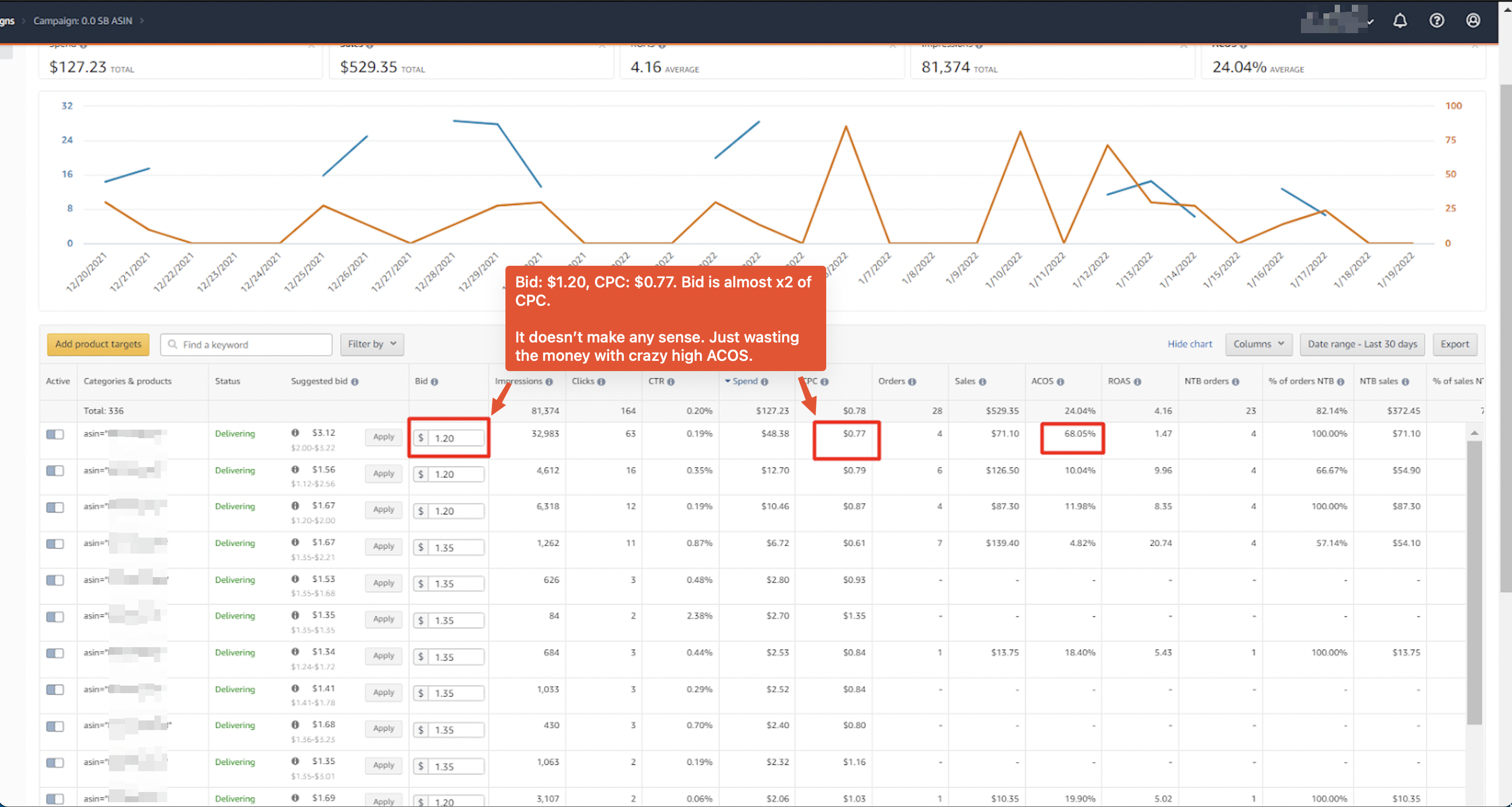 One of the Sponsored Brands campaigns was paused. But if we look inside, we see that one category was working with profitable ACOS 31.47%. He just needed to turn off another category and keep the profitable one. But instead - he turned off the entire campaign.

Very weird campaign structure:   6 Exact campaigns. Each one has from 70 to 1000 keywords. Placement adjustment is +300%. It's a total waste of money. With this structure there is no way to optimise by placement and it's overpaying extra for every click
3 ASIN campaigns that have ASINS grouped without any logic.
3 Sponsored Brands campaigns sitting in the Sponsored Products portfolio. It's easy to forget about them when optimising the Sponsored Brands portfolio.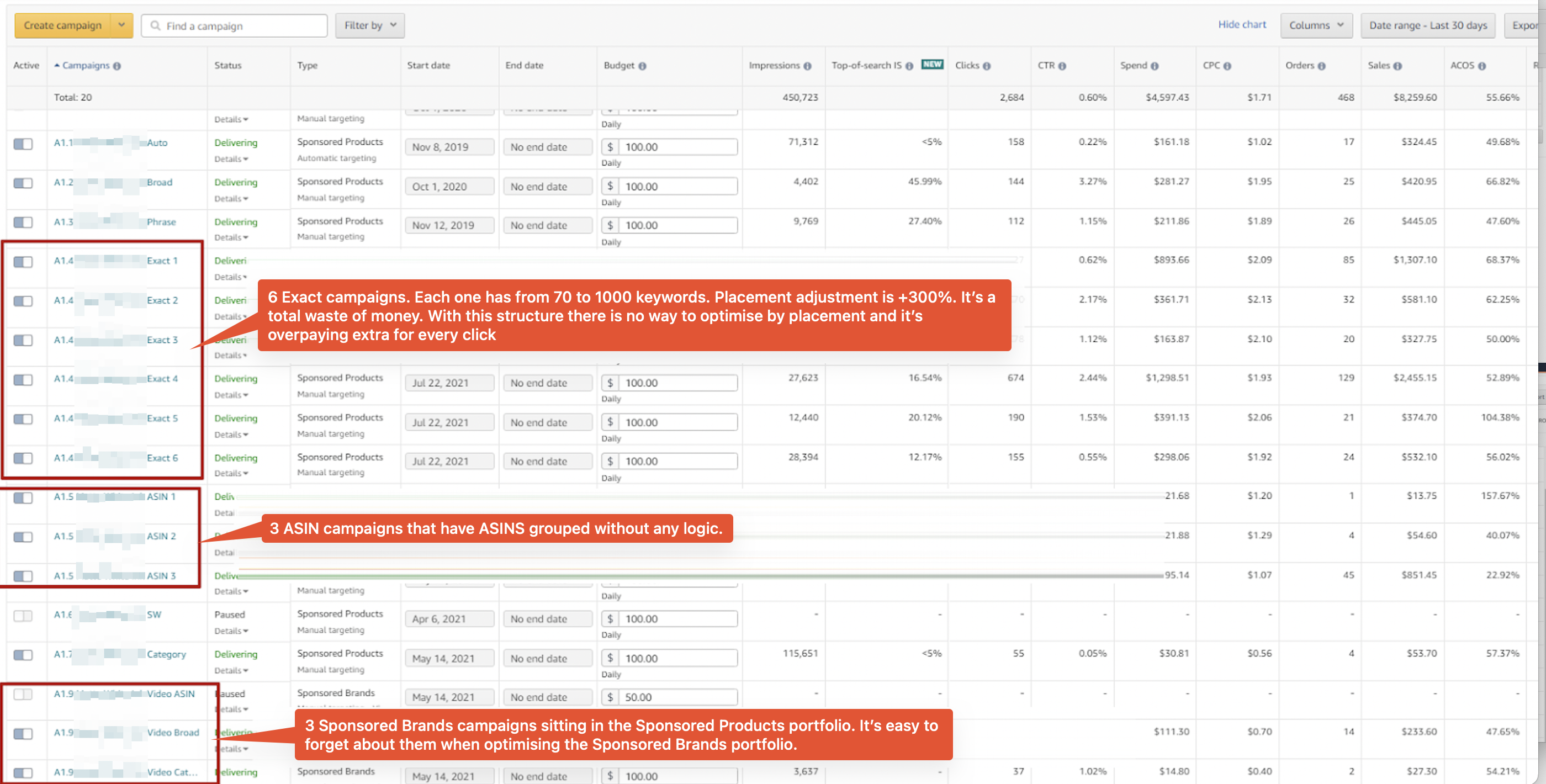 Another example of a campaign with 998 keywords in it which didn't make sense at all. There is no way you could optimise that many keywords in a single campaign.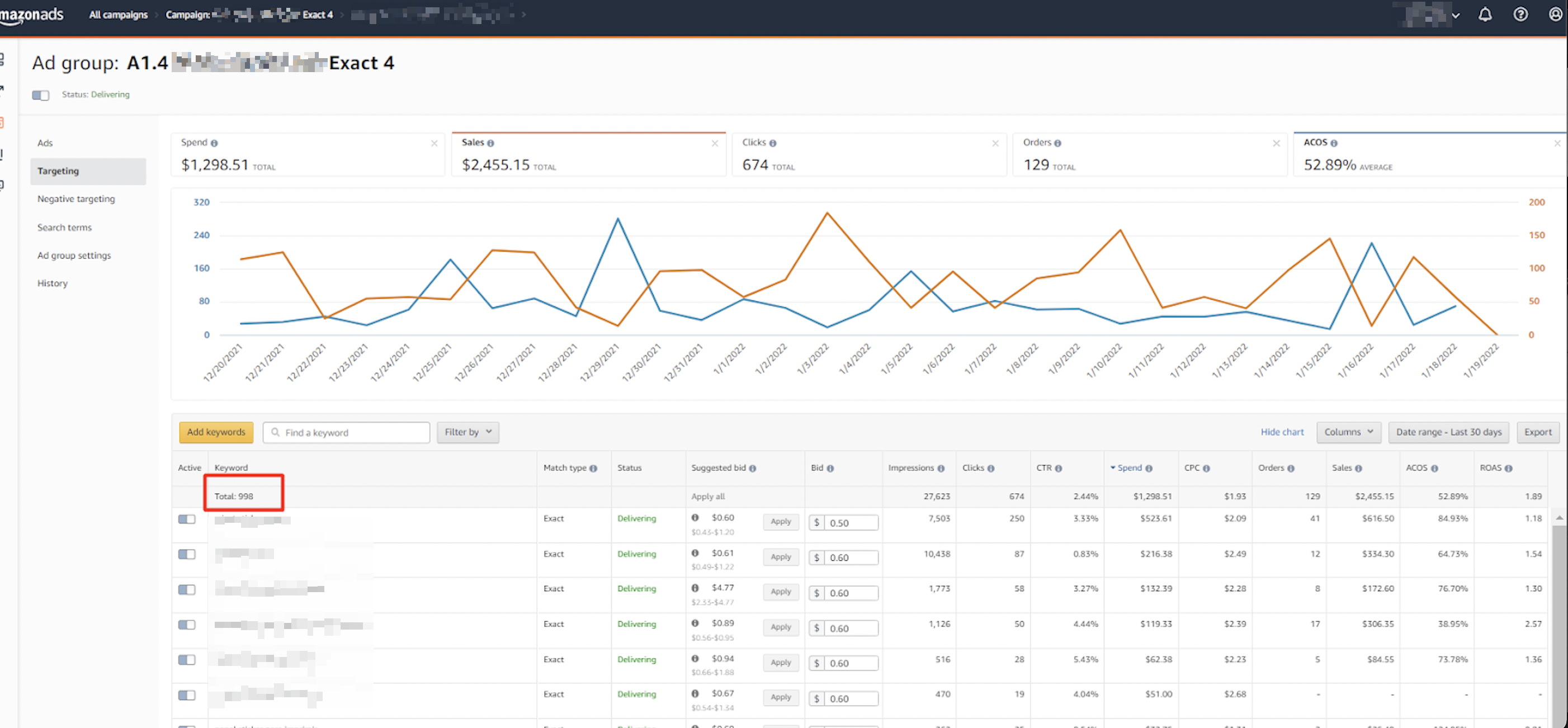 TOS Placement adjustment +300%. Both Top of Search and Product Pages placements have the same impressions amount. It means that the TOS +300% doesn't work here. AND the ACOS is higher in TOS. It was just a waste of money on TOS.

Here is what we did: We needed a full control over ACOS. To do that we need: ACOS controlling trick #1. Exact keywords mostly. The thing about Exact is that it has predictable Conversion Rate (CVR). And when we have predictable CVR, we can control the ACOS.
ACOS controlling trick #2. Full keyword isolation. It allows us to have precise control in optimisation. When we optimise a keyword, we absolutely 100% trust that it's not gonna start working in some other place.
Then to be able to increase the sales while keeping the ACOS under control we needed… Keyword research from the best people. These are people we trust the most. PPC managers who know their craft and care about the end result.
It allows us to buy all placements on Amazon without sacrificing our margins. We go wide. Sponsored Brands, Sponsored Products, Sponsored Display
Here is how the new campaign structure look like: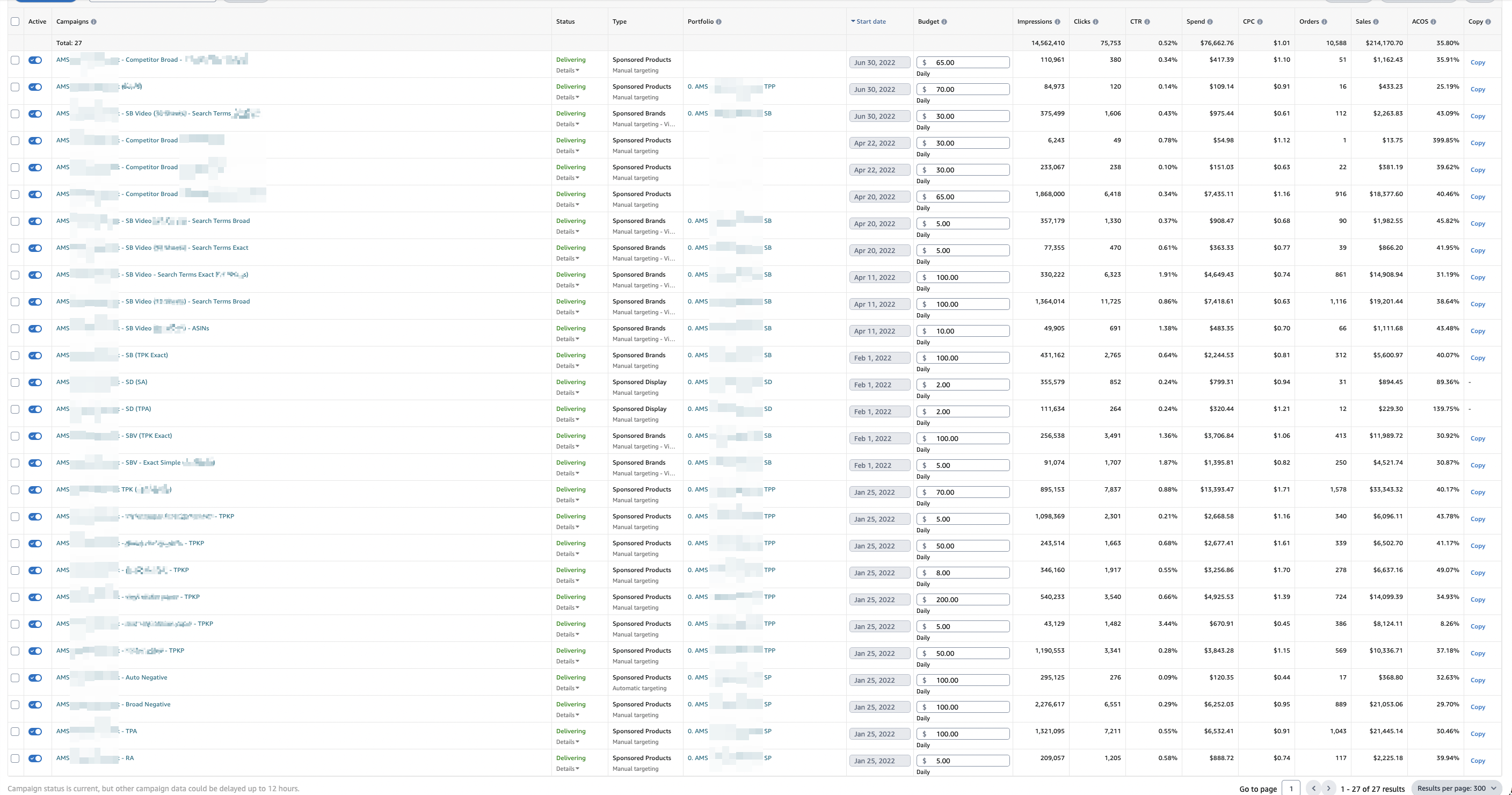 The next step is to make the structure work well.
It's a daily set of actions:
Daily listing check. Price, stock, buy box, photos, bullets, reviews, rating.
BSR check. If there is a sudden BSR jump, we go and analyse what happened. Competitor raised the price? Or something else?
Go into the PPC console and check for any notifications.

Daily budgets check.

Daily ads status check.

Check for sudden ACOS jumps and analyse what happened
Every week:
Do same daily checks

Search terms harvesting. Scale the winners, cut the losers.

Keyword optimisation. If a keyword brought 10 clicks without orders, we turn it off(unless we believe it has the potential, then decrease the bid by 10%.).

Match types analysis. Move budget to the most profitable match types

Variations analysis. Move out less profitable variations to separate campaigns on lower bids.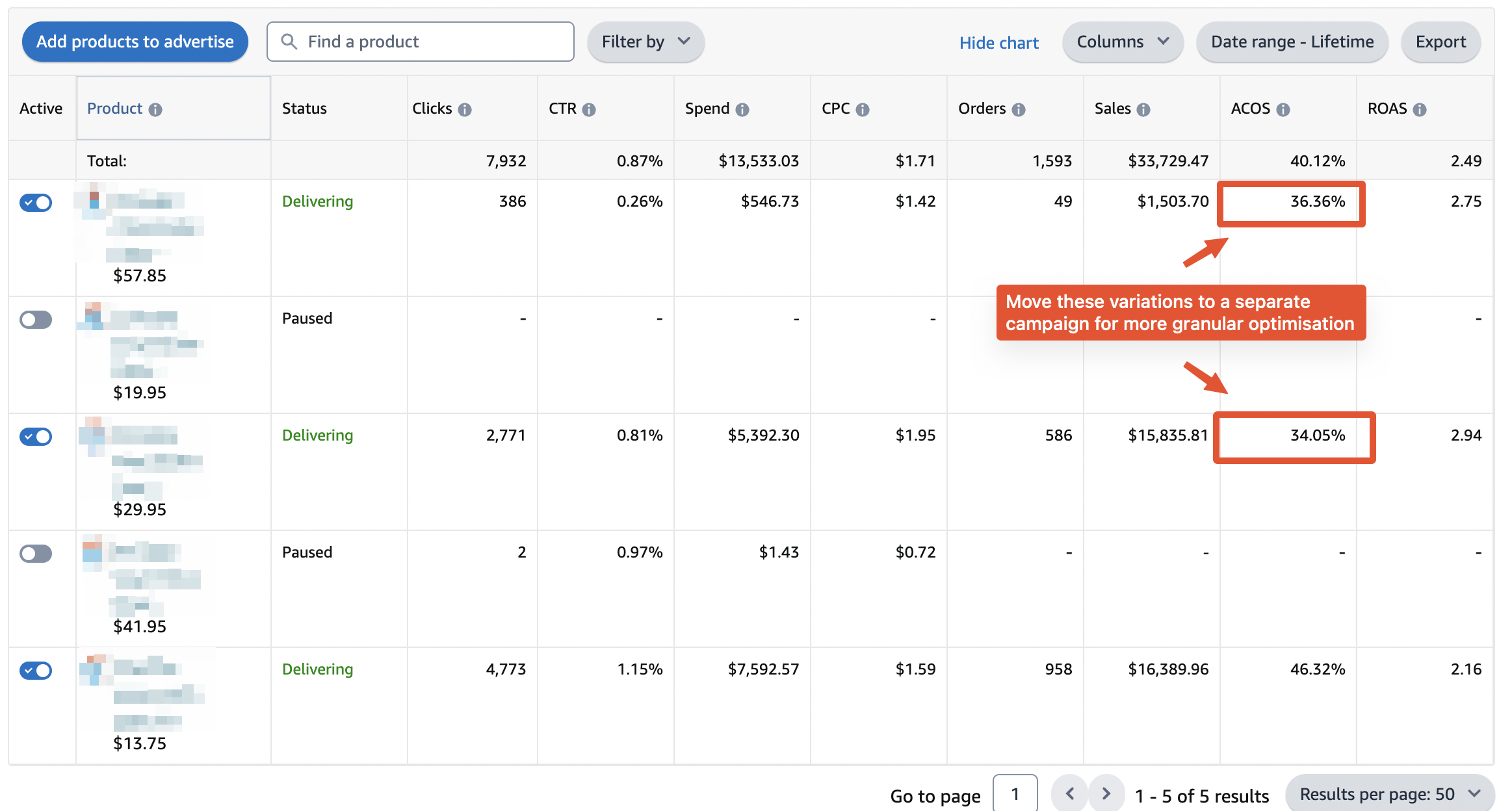 Bids optimisation. That's pretty straightforward. Lower the bid is ACOS is too high. Increase the bid, if ACOS is too low.
Extend the semantic core with more new keywords and search terms. Launch new campaigns for those.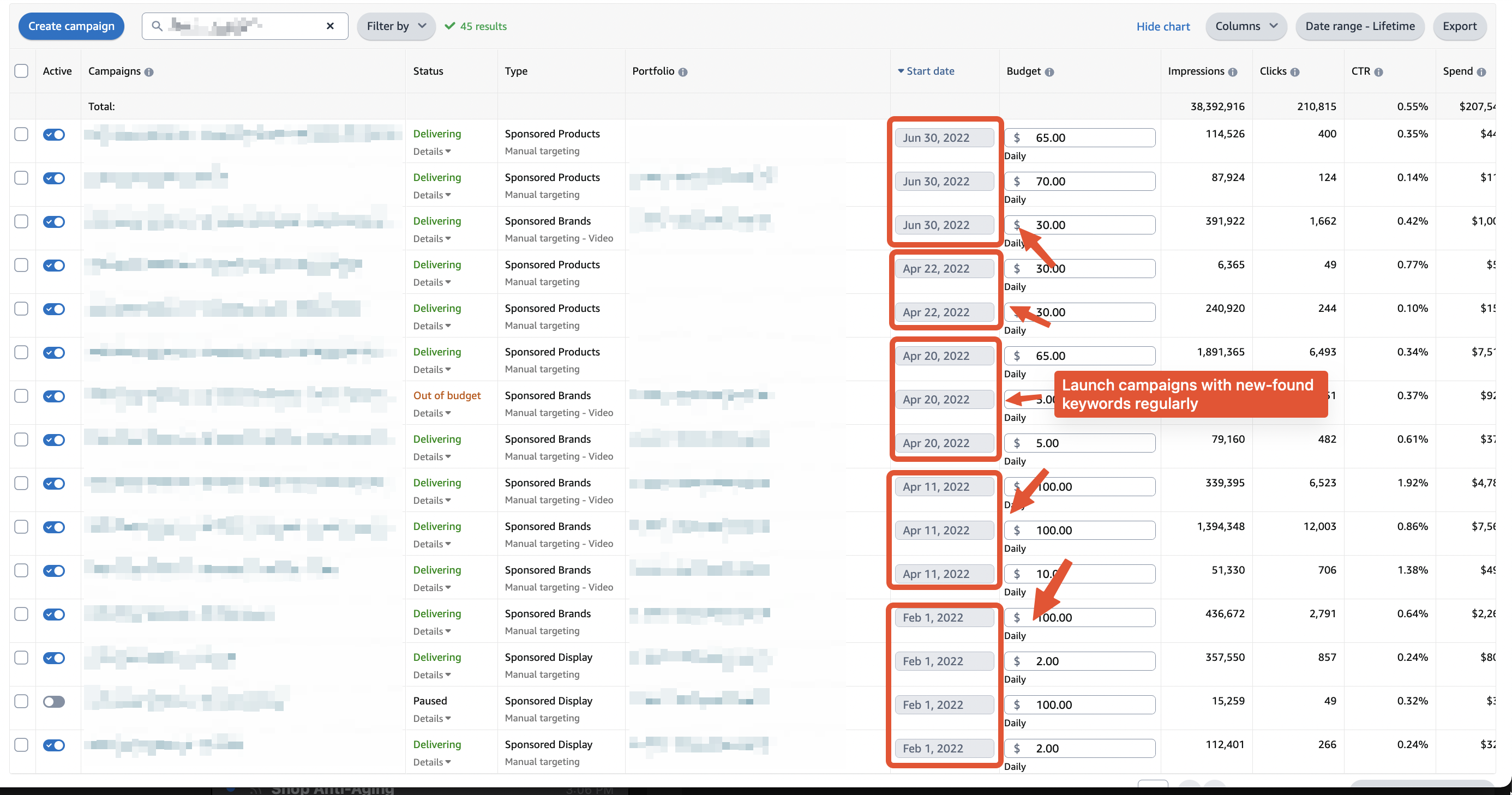 Test new uprising trends on the market with test campaigns. Limit the tests to 10% of the ad budget
Regularly add new negative keywords to campaigns to cut off garbage traffic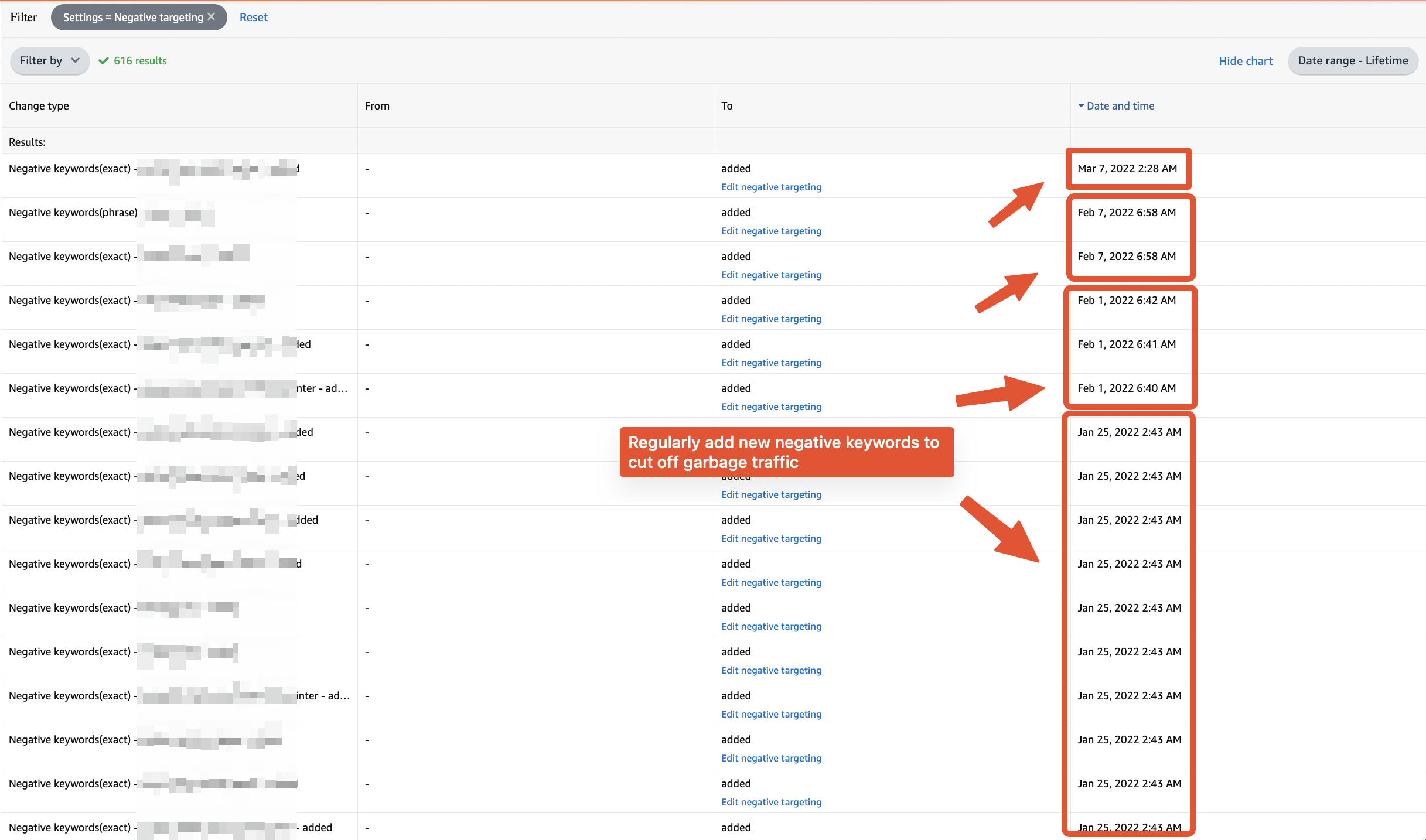 Every month:
Do same daily and weekly actions
Harvest new TPK(Top Performing Keywords), TPA(Top Performing ASINs), TPKP(Top Performing Keywords by Placement)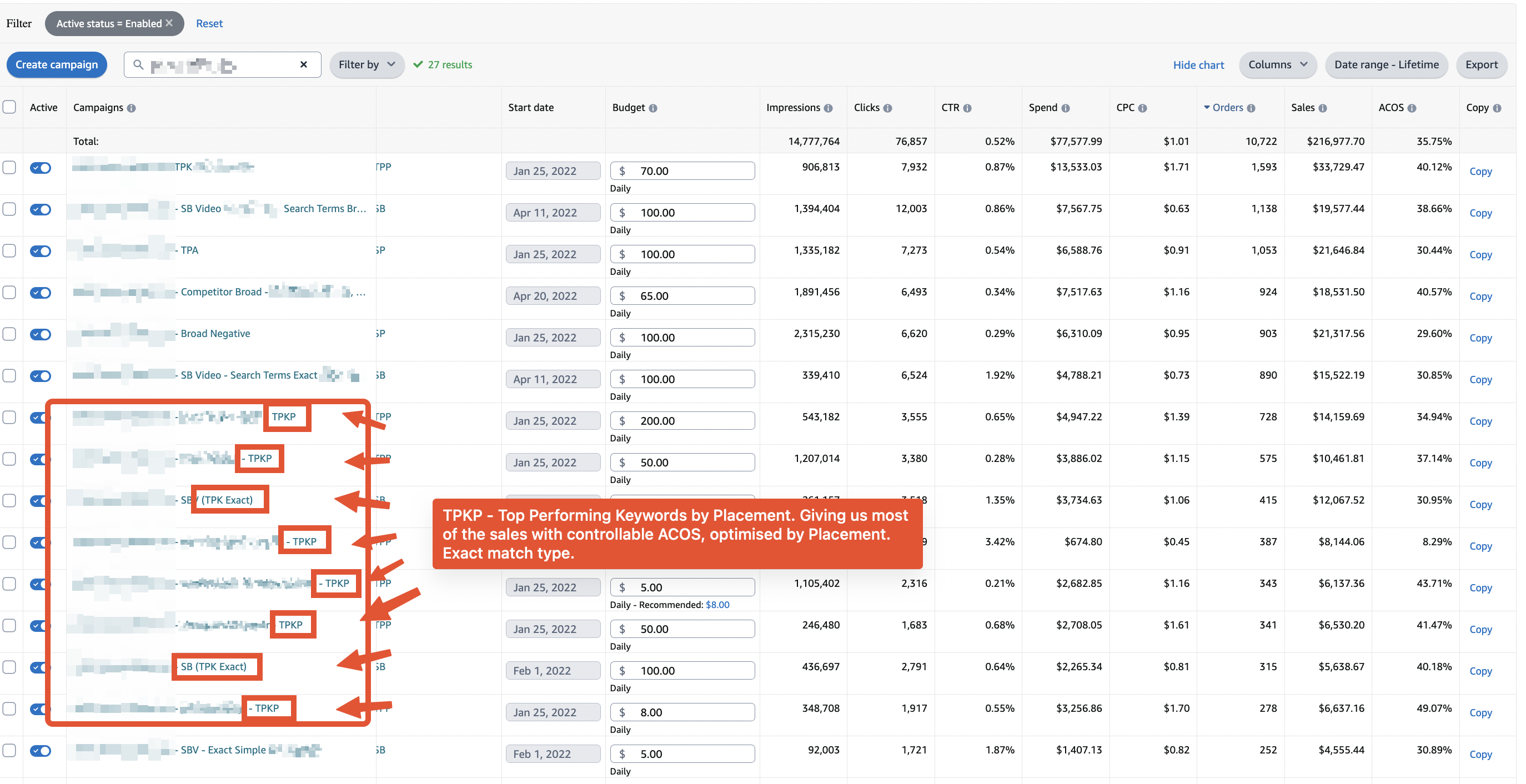 Analyse monthly trends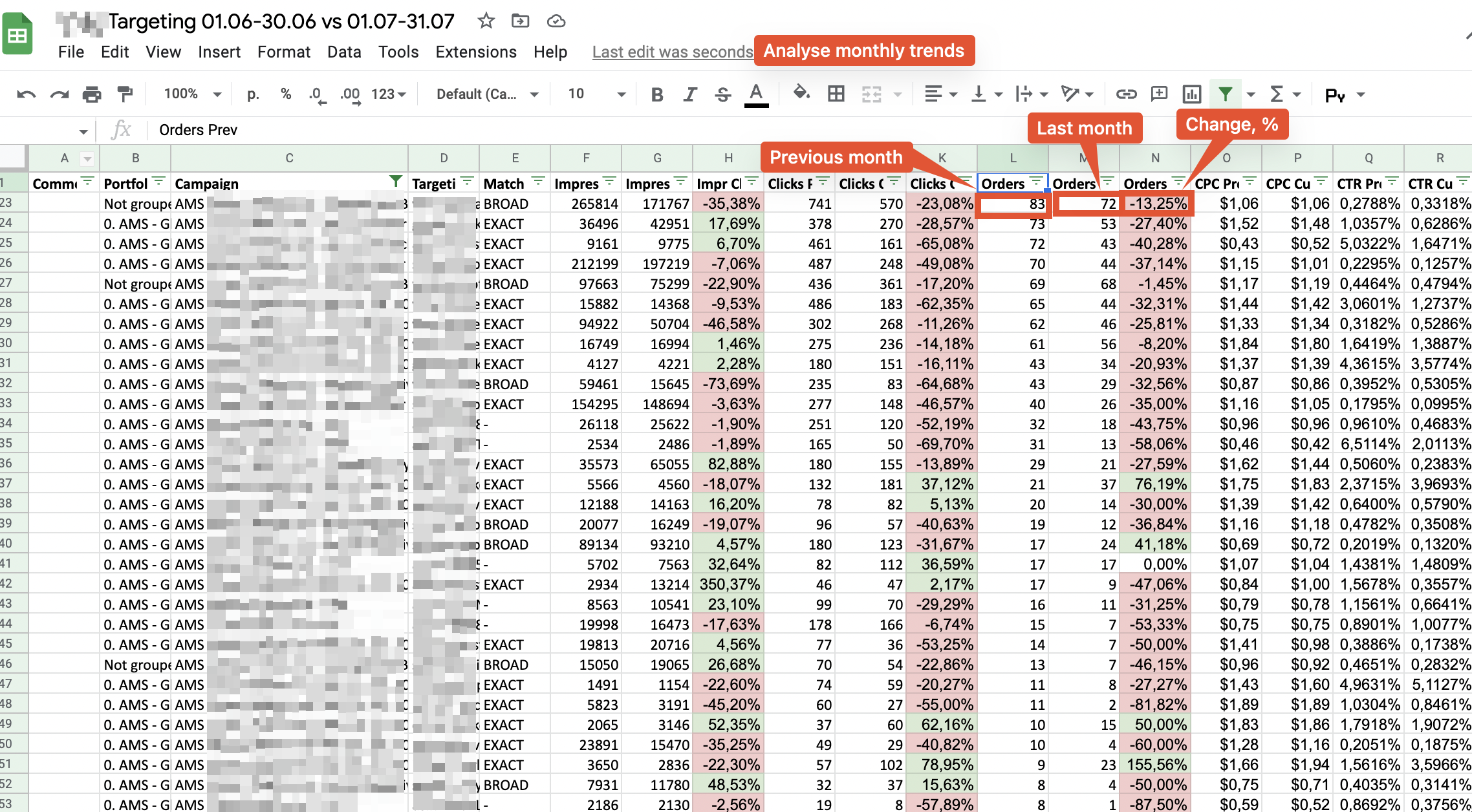 By executing the outlined actions on a regular basis, we were able to lower the ACOS from 39% to 33% while increasing sales from $21,994 to $34,331 on a single product with Amazon PPC only.
Follow this process and you WILL increase sales and lower the ACOS at the same time.
Want to help us do it for you? Book a call now